Happy Holidays to our CVFT Community,
This time of year makes me want to recognize and recall the goodness in all of us, in the work we do and that you help make happen. I want to tell you about the Machado family farm – 160 acres south of Linden in San Joaquin County – growing walnuts, cherries, peaches and field crops. The property has been in farming since 1906 and is near four other Central Valley Farmland Trust easements, creating the potential for a large tract of conserved farmland in an important area of the Valley.
William Machado wanted his family to have the option to farm this land forever. He wanted his family's farming legacy to continue into the future and his final signature in life was to ensure that it did.  William passed away shortly before the closing of the conservation easement on his property, which his son Mike now farms.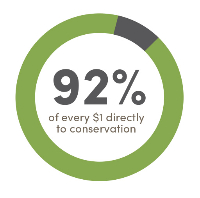 Your support of Central Valley Farmland Trust makes agricultural conservation easements, like the one on the Machado farm, possible. I would like to ask you to make a year-end gift to CVFT so that we can help continue a legacy of farming that represents an amazing and critical part of America.
Just $50 makes you a member for all of 2017 and helps CVFT conserve farmland. 
To make a gift – it's simple, use our safe and secure
form
. If you have any questions, please call the office. For additional questions about membership benefits, please see membership benefits below.
With Deep Gratitude,

Bill Martin
Executive Director